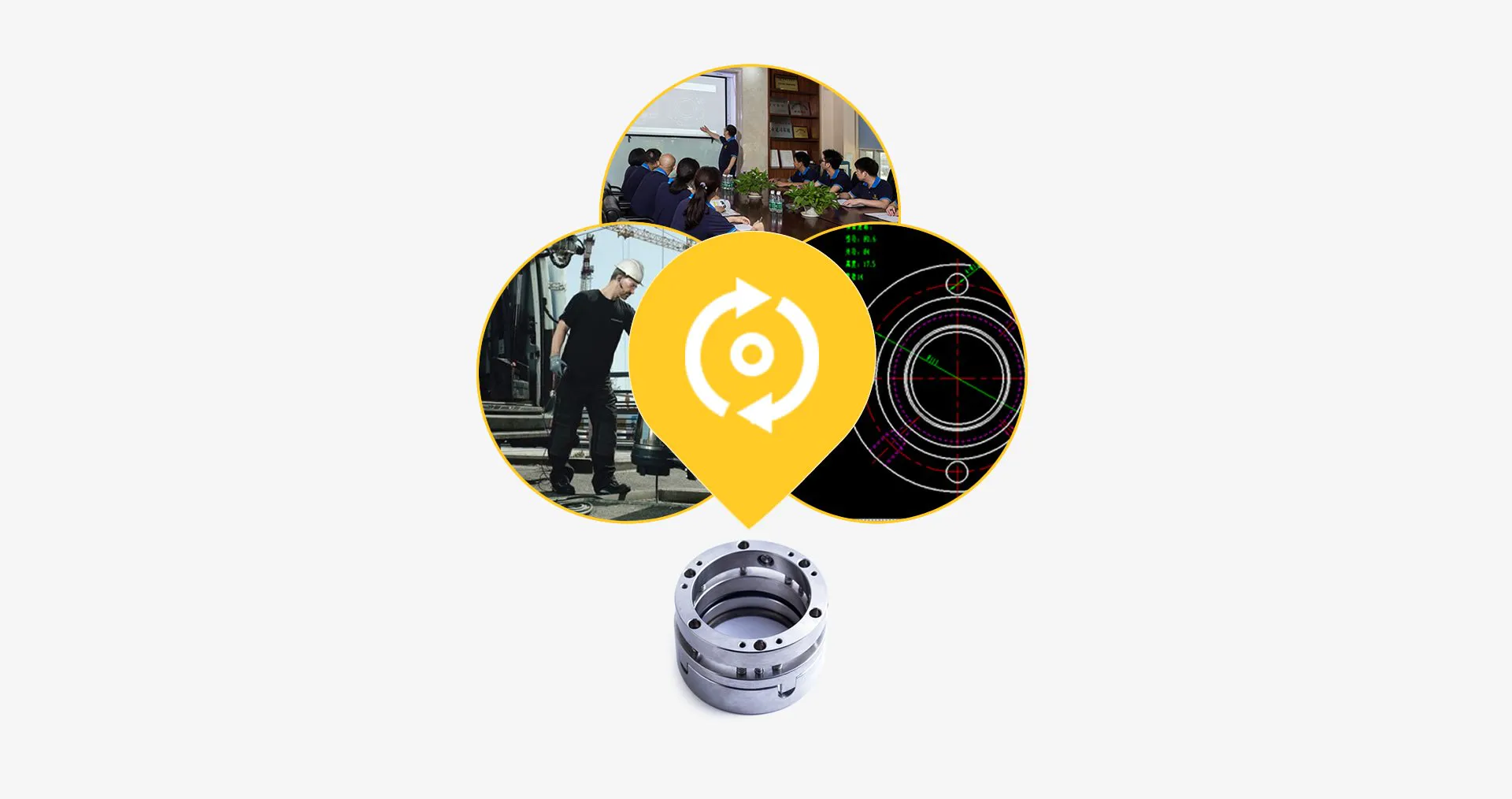 Customized Service For Mechanical Seal
Lepu Seal (China mechanical seal manufacturers)can provide customized mechanical seal service according to clients' special requests.
We have many successful mechanical seal solutions in different industries, like food, chemical, paper making, and shipping, etc. It shows the process of our customized seal service below.
Requirement collection:
Firstly, we will always collect customers' requests about seals' parameters, application, and so on, so that we can clearly know their needs. This step is so that important that it can't be ignored and plays an important role in making the next few steps more smooth.
CAD drawing design:
We provide CAD drawings for customers so that they can see the inner parts and external design of the seals. Or if customers have their design concept or already get their product drawings, it is also practicable in Lepu Seal.
Sample production and delivery:
After getting confirmation from customers, Lepu Seal will make the exact sample based on the drawing. Having finished the sample, we will carry out strict QC procedure to test the sample and then deliver it.
Mass production:
If customers are very satisfied with the products and decide to cooperate with us for further cooperation, Lepu Seal will start to arrange the mass production in an efficient manner.
Delivery:
After receiving the payment. we will deliver the customized seals to customers safely and fast.