Product Description
FFKM O-RING:
What is O-ring?
O-ring is mainly used in fluid static application.(For example, water oil, air chemicals solvent,etc.) Temperature range is from -20°C~320°C. The pressure in static application should be less than 20Mpa. Sometimes it is also used in dynamic application and semi-conductor vacuum seal with the pressure less than 5Mpa.
O rings are produced in the following materials:
Nitrile (NBR or Buna-N)
HNBR (Hydrogenated Nitrile)
Silicone(VMQ)
EPDM
Neopreen (Chloroprene,CR)
FKM (Viton ®)
FFKM (Kalrez ®)
Fluorsilicone(FVMQ)
Polyurethaan (AU, EU)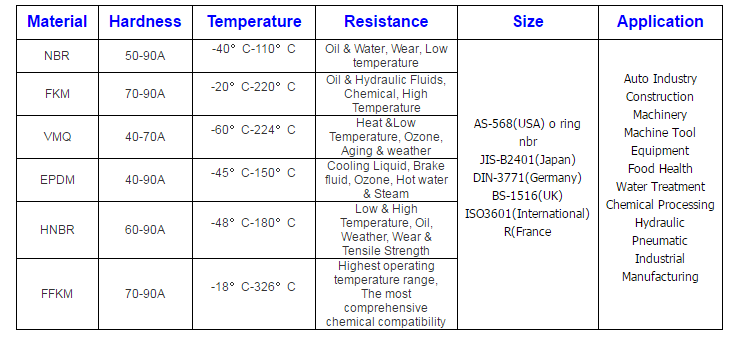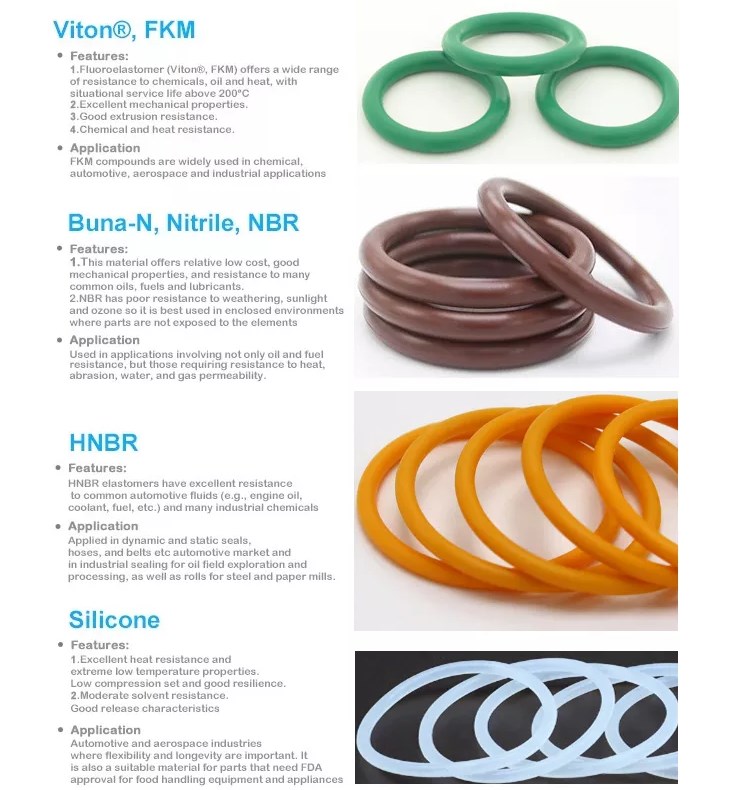 WHO IS LEPUSEAL FACTORY?
bg
1
1
professional seal manufacturer from china

1
1
cover many mechanical seal product range

1
1
stable quality with reasonable price
1
1
fast delivery with online service after sale.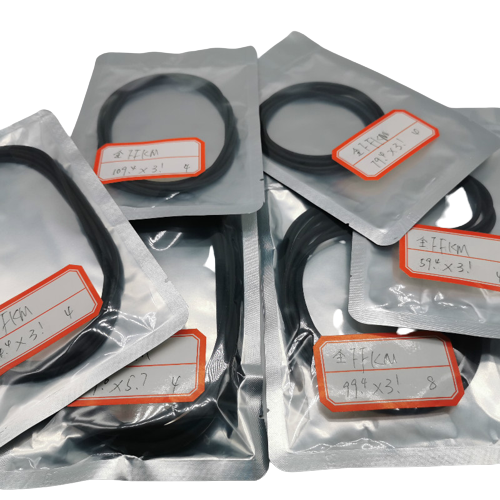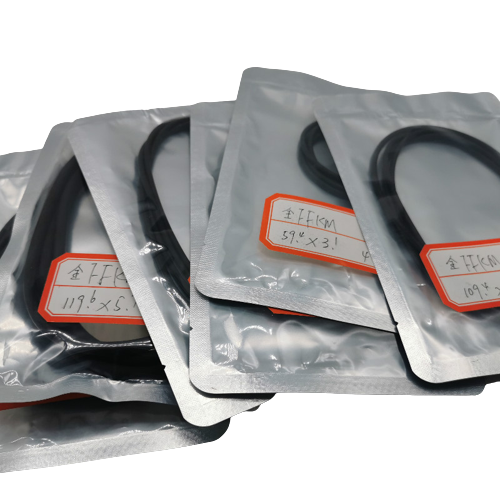 PRODUCT TECHNICAL SPECIFICATION
bg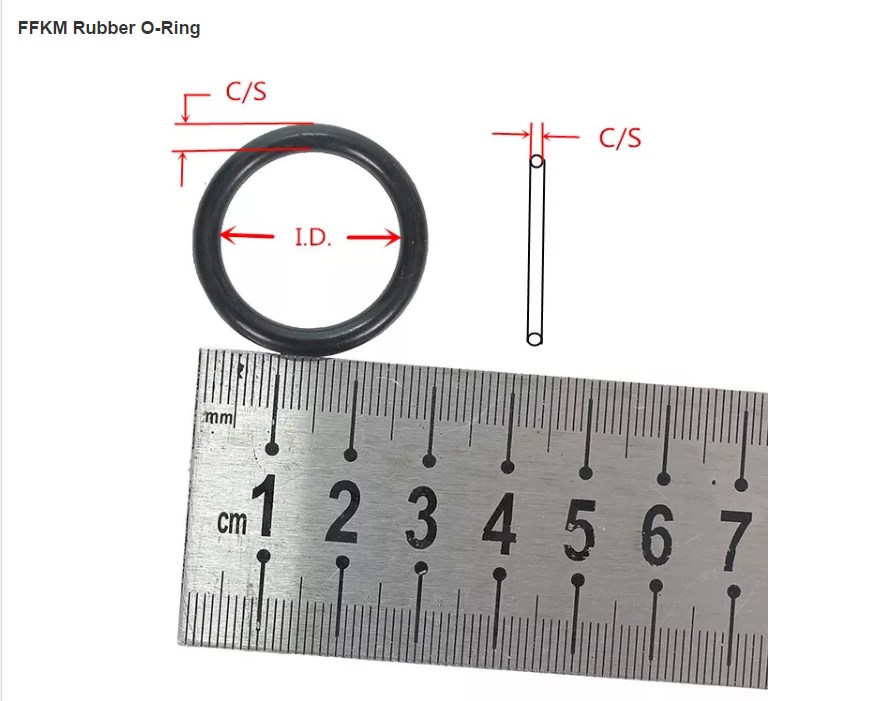 ◪ Maximum Pressure:5Mpa

◪ Model Number: FFKM O-RING
◪ Material: FFKM

◪ Liner speed:10m/s

◪ Maximum Temperature: -18℃-326℃

◪ Lepu seal is one best manufacturer for mechanical seal, with low price and top quality.
◪Lepu seal can offer grundfos and other mechanical seal.
◪Centrifugal pumps made by Durco, Goulds, and many others
◪Conveyers
FFKM/FFPM rubber is the material with the best high temperature resistance and chemical solvent resistance among all elastomer sealing materials. In general rubber, fluorine rubber can not reach the resistance to chemicals and corrosive media such as strong acids, strong alkalis, ketones, ethers, alcohols, esters, aldehydes, hydrocarbons, nitrogen compounds and amino compounds.
According to different working environment and temperature, perfluoroether can be widely used in petrochemical industry, chemical industry, pharmaceutical industry, solvent equipment, aerospace equipment, nuclear energy industry, especially in the photolithography process, chemical etching and chemical cleaning in the semiconductor production process In extremely harsh environments, which require extremely high thermal stability and chemical resistance, perfluoroether can play the best role.
Lepuseal was founded in 1998, located in Guangzhou, China. We focus on manufacturing mechanical seal and seal spare parts in the past 20 years. now lepuseal is one of the leading mechanical seal manufacturer in china, and maybe the best cartridge mechanical seal manufacturer in south of China.
Mechanical accessories, such as gasket, oil seal, oring, bushing.... You can contact me
lepuseal is focus on manufacturing mechanical seal and seal spare parts in the past 20 years.we production cartridge mechanical seal ,mechanical seal, and Mechanical accessories, such as gasket, oil seal, oring, bushing.... have many mechanical seal design. you can tell me the standard name of the product and send me pictures or drawings.
Lepuseal's sales value one year: more than 10 million USD,
we can OEM, we still have more.
Our company has 20 years of production experience,
i looking forward to you reply.
We offer below service:
1. OEM/ODM serivce
2. Free sample mechanical seal
3. Customized mechanical seal production.
4. Quality guarantee.
5. Technology support and training service for mechanical seal.
6. Mechanical seal trouble shoot service